One of the best parts about having your own venue is coming up with the food and drink menus, and we had a lot of fun evenings in the bar sampling many many cocktails to come up with our final list.
We wanted a mix of the traditional classics and some that you might not have tried before. We love an Italian aperitivo, so knew they would feature on the list. It was hard to narrow it down but we think we've come up with a list that has something for everyone.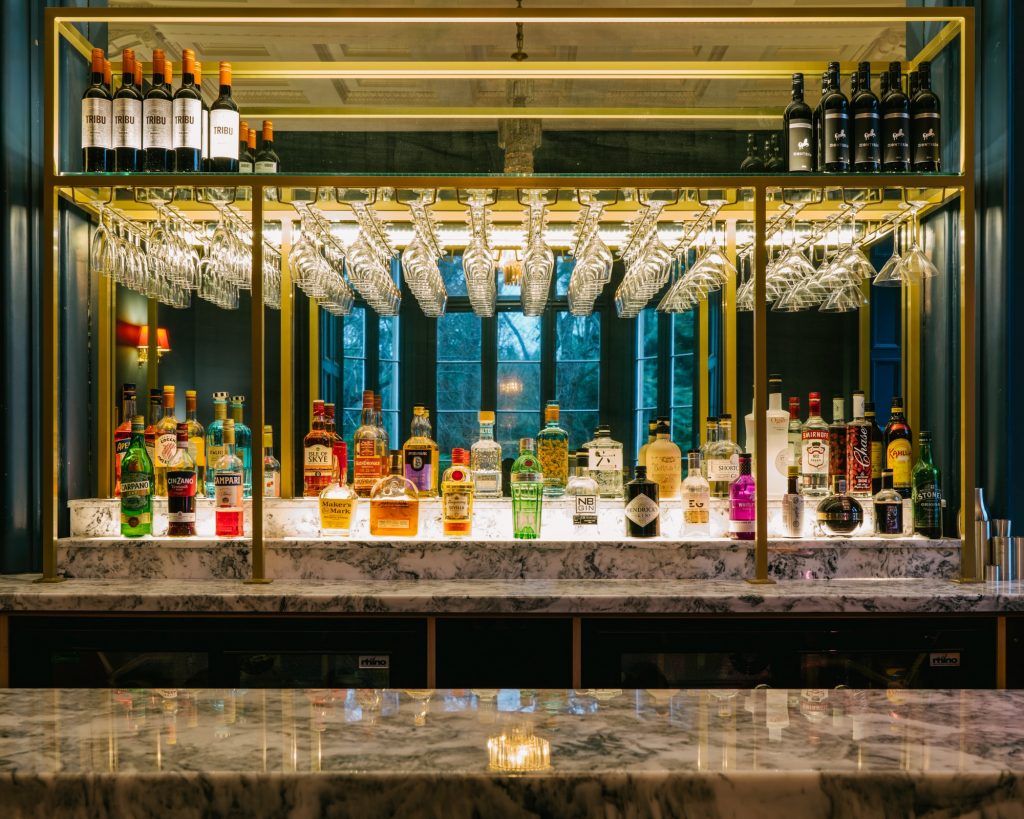 Old Fashioned
You can't get more classic than an Old Fashioned. This humble concoction started the craze for cocktails back in 1806.
60ml bourbon
5ml sugar syrup
Numerous dashes of Angostura bitters
Dash of soda water
Garnish with an orange twist
Negroni
A cocktail list essential and my mum's favourite… Campari, gin, and vermouth combine to make this dry and zingy number. Switch the Campari to Aperol for a sweeter finish – we call it 'The Netheroni'.
25ml gin
25ml sweet vermouth
25ml Campari (or Aperol!)
Garnish with a slice of orange
Martini
Whichever way you want it… classic, with a twist, dirty or gibson. We won't judge (but personally we like it dirty).
50ml gin
Vermouth
Garnish with twist of lemon / olive / onion
Espresso Martini
The perfect post-dinner pick-me-up, sure to jolt you awake with its boozy magical powers.
50ml vodka
25ml espresso
25ml Kahlua
Garnish with coffee beans
French Martini
The fruit centric vodka-based classic, sweet and easy drinking.
40ml vodka
20ml Chambord
60ml pressed pineapple juice
Garnish with a raspberry
Amaretto Sour
Added to the list by overwhelming demand on social media… this sweet and savoury cocktail is a crowd pleaser.
50ml Amaretto
25ml sugar syrup
25ml fresh lemon juice
Garnish with an orange slice and a maraschino cherry
Margarita
We've spent many a night in the Basement bar with a marg. We serve ours on the rocks with that all important salty rim.
50ml tequilla
20ml Triple sec
25ml lime juice
Garnish with salt and a wedge of lime
Aperol Spritz
The classic Italian aperitivo. Perfect in Summer (or any other time for that matter).
50ml Aperol
125ml prosecco
Dash of soda
Garnish with a slice of orange
Italicus Spritz
In this take on the classic, Aperol is swapped for Rosolio di Bergamotto for a more savory spritz.
50ml Italicus
125ml prosecco
Dash of soda
Garnish with olives
And not forgetting the designated drivers, we can replace any of the booze in our cocktails with Seedlip for softer option.